33n Derby St
Walcha NSW 2354
Apsley Arms Hotel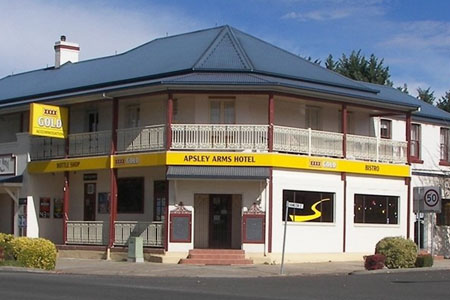 PLEASE NOTE:

Due to the recent sale of the Apsley Arms Hotel, as of 30 June 2021, it will be closed until further notice.
Hotel & Bistro
Monday - Saturday, quality pub-bistro meals for lunch & dinner.
Apsley Arms also offers excellent hotel accommodation, one ensuite-room available. Lock-up facilities for motorbikes are available.
Hotel/Bar Opening Hours
Monday - Friday: 12 noon to Close
Saturday: 11am to close
Bistro Hours
Monday - Saturday
Lunch: 12:30 - 2:30
Dinner: 6:30 - 8:30